Check Out Some Of Our Hottest Property

Sorry we are experiencing system issues. Please try again.

Why Champions Gate Real Estate?
Serving the Disney Orlando area for almost 30 years we have sold hundreds of homes in the area.
Dedicated, full time agents with the knowledge and experience to provide first class representation.
Located 5 miles from Disney World we all live, work and play in the Disney Orlando area.
A commitment to delivering a high level of customer service throughout the entire process.
Hundreds of satisfied clients from the US and across the Globe have benefited from our expertise.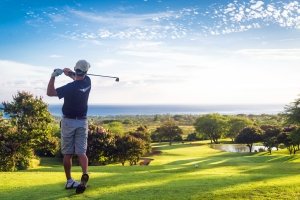 Find ChampionsGate homes for sale and be a part of the wonderful city of ChampionsGate. This up-and-coming city has brand new shopping centers and is conveniently located near all the entertainment that Orlando has to offer. With a combination of single family homes, town homes and condo's in stunning residential and resort style vacation communities ChampionsGate offers something for everyone. Guests in the vacation home communities have access to some of the best resort amenities in Central Florida including The Oasis a 20,000 sq ft clubhouse offering luxurious surroundings along with a swimming pool, cabanas, fitness center, aerobics studio, sports courts for tennis and volleyball and more!
Real Estate In The Championsgate Area
This site is dedicated to real estate in the ChampionsGate area. New construction, resale properties, permanent residences, holiday homes for sale – everything you need to know about property for sale in ChampionsGate in one place. The convenient location, stunning home designs, and 917 acres of lush landscaping combined with top of the line amenities make this the most sought-after community in Central Florida. Located just minute from Disneyworld in Orlando Florida, ChampionsGate has become one of the most exciting areas across Central Florida. Already established as a golfing hotspot ChampionsGate is transforming into the place to live or vacation in luxury in an exclusive resort community.
Close to all of the major attractions and easy access to the Space Coast and The Gulf, ChampionsGate has already secured its position as a premier destination in the Orlando area and this stunning development will build on that success for years to come.
ChampionsGate already boasts two championship golf courses and work is underway on the first two new communities offering a further an 18 hole Golf Course, Multiple Clubhouses, Water Park, 8 Tennis Courts, Restaurants, Bars, etc. When completed the combined developments at ChampionsGate will boast over 5,000 homes, 54 holes of golf plus an elementary school and park, 5-star hotel, commercial, retail, shops, and restaurants. To receive the latest information on prices, floor plans and lot availability in this exquisite community at ChampionsGate contact us today and allow us to help you to live like a Champion.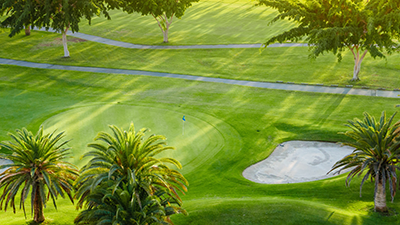 Award-winning golfing community in Central Florida!
ChampionsGate was voted "Orlando's Best Public Golf Club" by CityAdvisor.com, is among the "Top 50 Golf Resorts" by Golf World Magazine Readers Choice Award, and also ranks in the "Top 25 Golf Resorts in the USA" by Golf Magazine Silver Medal Award.
The community offers residents private, club-style golf amenities, and features a Top 100 golf shop and the renowned Piper's Grille sports lounge and restaurant. The clubhouse offers banquet facilities, perfect for weddings and special events during the afternoon and evening. The luxurious experience is unmatched by any other community in the area and is just minutes away from Walt Disney World.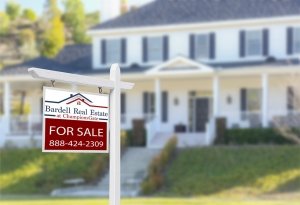 Our office is located on Hwy 192 just five miles from Disney World and minutes from ChampionsGate.
The area itself is known as "Four Corners" as the counties of Polk, Osceola, Lake, and Orange meet together to create one of the worlds most dynamic real estate markets. ChampionsGate itself actually straddles the boundaries of Osceola and Polk County.
We are on the south side of Highway 192 located just one mile from the junction with HWY 27 in the center of Four Corners. Click on the Google Map to take a virtual drive up to our office – we look forward to meeting with you!