Vacation / Short Term Rental
ChampionsGate is located just minutes from Disney World, Universal and all the Central Florida attractions so it's no surprise that it has quickly established itself as one of the premier vacation / short-term rental communities in the Disney area. From spacious 8 bedroom single family homes with their own private pools to luxury 2 bedroom condos ChampionsGate offers a tremendous range of first class accommodations.

The rental services that we offer at RE/MAX Heritage A Bardell Real Estate Company are for a minimum period of 12 months but if you are looking for a vacation rental for a few days, a few weeks or even a few months we suggest you contact Alpha Vacation Homes.
Alpha specialize in short-term rental property in the Disney area so if you are looking to book your next exciting vacation to Orlando and need somewhere to stay or you are a home owner looking for a reliable management company to take care of your vacation home and your guests click the link below and we are sure they will be able to help.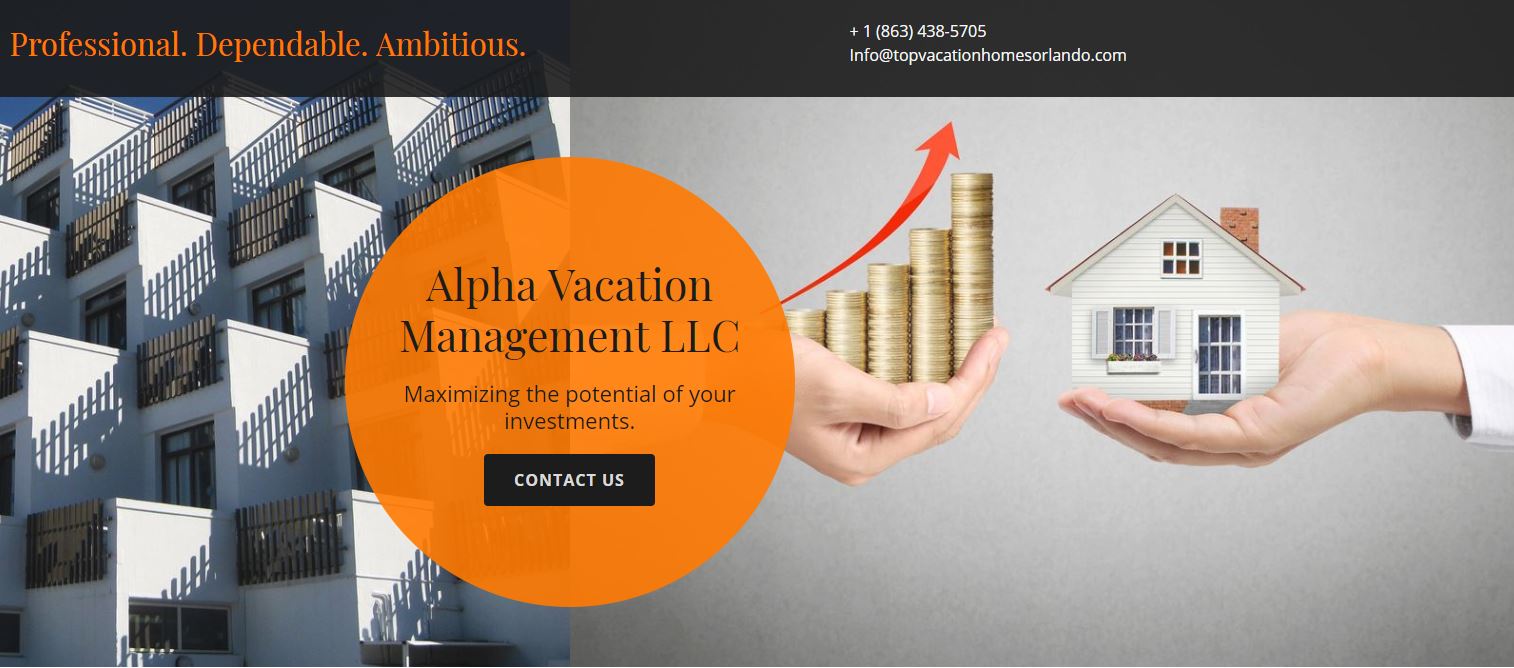 Part of the Alpha Hotel Group, Alpha Vacation Management is the natural choice for owners seeking professional, vacation home management. Click the image above to learn what Alpha can do for you.