New Homes in Champions Gate
When looking for a new home the dream of new construction is undeniable. You get to choose the kitchen, the carpets and the tiles – the perfect color scheme in your dream home. Everything is brand new and all you need to do is pick the lot and choose the floor plan you want – if only it was that simple.
There are many reasons you need the skills of a licensed Realtor, but the most important reason of all is that the builders agent works for……..the builder !!
The agent on-site agent represents the builder – the company selling the home. You deserve someone who will be looking out for you and your interests above all others. We work closely with all the builders and developers in ChampionsGate so you can relax safe in the knowledge that our skilled and knowledgeable agents will help guide you through the entire process and negotiate on your behalf.
Check the newest communities by ChampionsGate below.
New Construction by ChampionsGate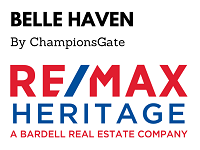 Belle Haven is the newest neighborhood in Davenport, Florida, featuring a great selection of single family homes and townhomes. Situated just off Hwy. 27 and only 2 miles to I4, this convenient location offers multiple recreational options, as well as quick commutes.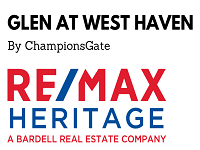 Located in the popular West Haven community, off Ronald Reagan Pkwy, Glen at West Haven is a highly sought after vacation home development in the Davenport area. Zoned for short term rental, Glen at West Haven is the perfect choice for second home buyers and AirBnb investors.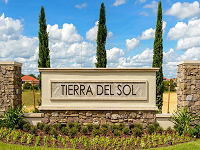 Tierra Del Sol is a popular neighborhood in Davenport, Florida 33897, located off Hwy. 27 and adjacent to ChampionsGate. It consists of both townhomes and newly built single family homes.