No new home inventory in Mandalay at Bella Trae. Sold out.
The Mandalay Collection – BellaTrae
Mandalay at BellaTrae offers the best of both worlds with two-story, townhome-style condominiums. The exterior Mirella model (2,369 sq.ft.) features ground floor master suite and amazing cathedral ceilings. The interior Sophia model (2,010 sq.ft) features a spacious floorplan with a large combo living/dining room, private screen porch and more. Both models consist of 3 bedroom, two and a half baths, two car garage and feature Spanish tile roofs and brick paver driveways.
Mandalay Floor Plans at BellaTrae
Sophia – 3 bed 2.5 bath
2,010 sq ft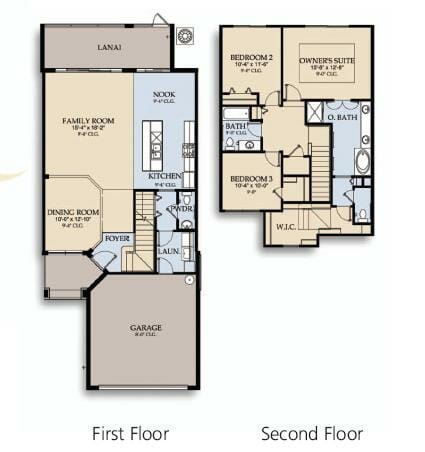 Mirella – 3+ Den 2 bath
2,369 sq ft