No new home inventory in Promenade at Bella Trae. Sold out.
The Promenade Collection Floor Plans – BellaTrae
Promenade at BellaTrae consists of 2 story sacked flat units, which offer the convenience of a condo with the style of a townhome. All homes feature 2 bedrooms, 2 baths with a den, one car garage, private driveway and as much as 1,800 sq.ft. of living space. Both upper level and ground floor units have entries on the street, as well as covered spacious lanais that provide additional living area. Promenade at BellaTrae features 4 floorplans, including Heron, Egret, Cormorant and Spoonbill.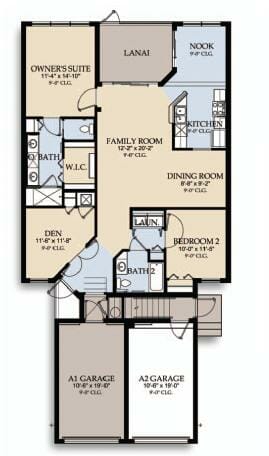 Heron – 2+ Den 2 bath
1,438 sq ft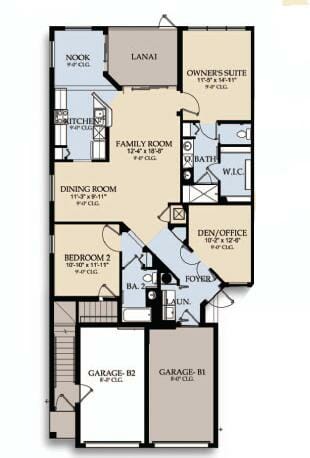 Egret – 2+ Den 2 bath
1,536 sq ft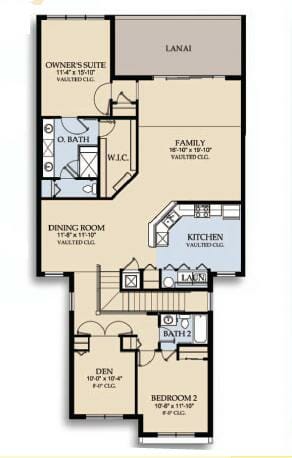 Cormorant- 2+ Den 2 bath
1,857 sq ft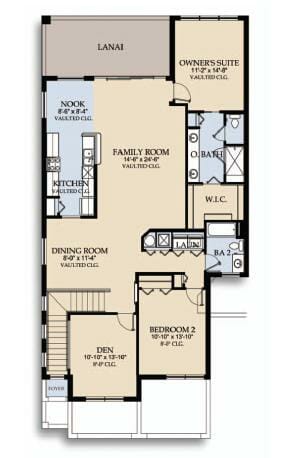 Spoonbill – 2+ Den 2 bath
1,797 sq ft